Game of Thrones is an epic story filled with larger than life characters, places and looks. While some may reserve dressing as their favorite GoT hero or heroine for Halloween or Comic-Con, you can easily use this fanciful show as wedding inspiration. Each Great House has its own unique culture which we have used to put together nine one-of-a-kind styles.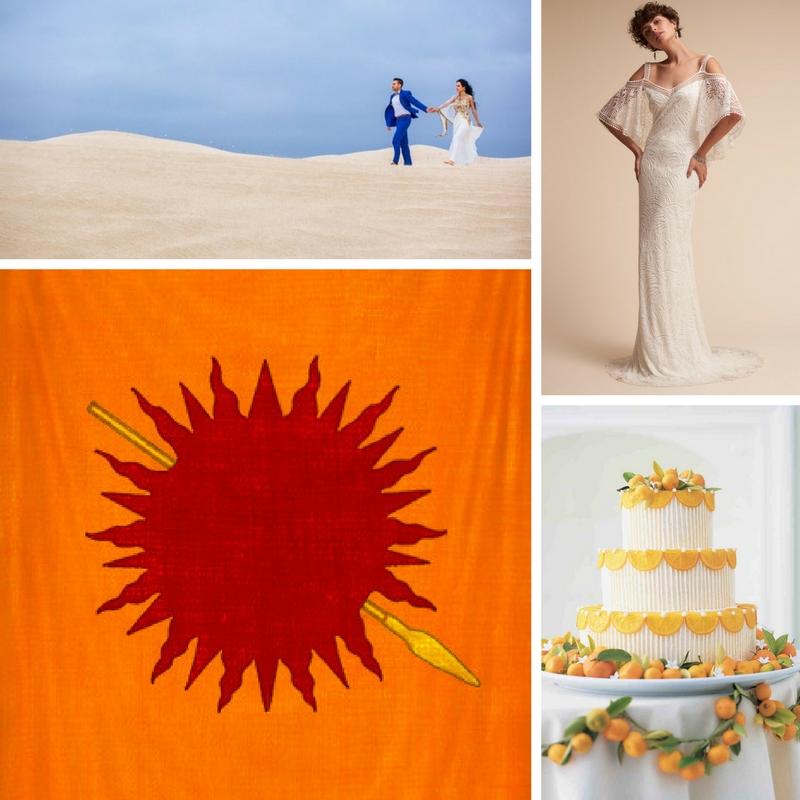 Exotic Dorne, in the southernmost area of Westeros, is a hot, sandy region known for their beautiful inhabitants. Known throughout the Seven Kingdoms for their lemons, it's only natural that a citrus wedding cake would be incorporated into a Dornish wedding. A delicate, embroidered off-the-shoulder dress would compliment the dark hair and olive skin of a Dornish bride perfectly. Great Sand Dunes by Wedding Photographer Yogi Patel.
Valyria, a city in ruins in Essos, was once a great stronghold. Valyrians had platinum or silver hair said to be from living so close to magic. To honor their beloved dragons, we have a "Girl on Fire" cake featuring cinnamon candy "flames". A caped wedding gown exudes royalty which is perfect for the rightful queen to the Iron Throne (or is she?). Dallas Wedding Venue The Castle at Rockwall.
Sequins Top and Tulle Skirt (separates)